Translate:
Governance
Good governance is good management. in order to manage an organisation well you need to follow good governance, this does not need to be daunting. CAVO Development Team can offer support to new or established organizations in Ceredigion to make sure that your initiative is a success by:
– Conducting a governance health check
– Provide model policies
– Make the connections with other people or organisations and learn from their experiences
– Put you in touch with other support agencies who may be able to provide additional support.
Guidance to help with running your charity during the Coronavirus (COVID-19) outbreak.
Charities are urged to check the most up to date advice on Coronavirus, COVID-19.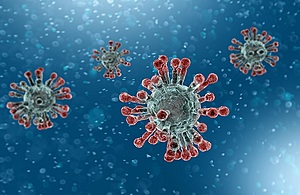 During the current uncertainty surrounding the spread of coronavirus, charities are urged to check the most up to date advice from Public Health England.
We've received many enquiries into our call centre about the reporting process on RSI. Unfortunately, our initial response was not as helpful as we would have liked. Therefore, we would like to clarify that charities should continue to report serious incidents using the current guidelines and their own judgement and we will advise if and when this situation changes.
To read the update please click here 

Mair Rigby, Governance & Safeguarding Manager at WCVA, blogs about the Charity Governance Code refresh and where good governance starts and ends.
The Charity Governance Code states that 'Good governance in charities is fundamental to their success. It enables and supports a charity's compliance with the law and relevant regulations. It also promotes a culture where everything works towards fulfilling the charity's vision.'
So, what does 'governance' mean?
Here are some quotes from experts on charity governance to get you thinking: 
'the systems and processes concerned with ensuring the overall direction, effectiveness, supervision and accountability of an organisation' Chris Cornforth, Emeritus Professor of Organisational Governance and Management at the Open University. 

'the process by which a governing body ensures that an organisation is effectively and properly run […] governance is not necessarily about doing; it is about ensuring things are done' Sandy Adirondack, voluntary sector consultant and editor of the Russell Cooke Voluntary Sector Legal Handbook

'Governance is concerned with leadership and direction. It is about ensuring that your charity has a clear, shared vision of its purpose, what it is aiming to achieve and how in broad terms, it will go about doing it', NCVO Good Trustee Guide
There are common themes running through these definitions: accountability, scrutiny, direction, supervision, leadership, purpose and ensuring that things get done.
What this means is that effective governance starts and ends with the trustees, the people who are responsible for providing oversight and direction and making sure a charity is legally compliant and accountable for what it does.
The second principle of the Charity Governance Code, Leadership, sets the expectation that every charity should be 'headed by an effective board that provides strategic leadership in line with the charity's aims and values.'
It's therefore essential that trustees fully understand their roles and responsibilities. If you are a trustee, I'd recommend that you take the time to read the Charity Commission's guidance, CC3: The Essential Trustee, as well as the Charity Governance Code.
But, it's very important to be aware that the trustees can't do it all on their own! They are responsible for the governance of their charity, but effective governance also requires everyone who works or volunteers for the charity to buy into good governance and work towards delivering the charity's aims.
So, how can the trustees, staff and volunteers work together to ensure a charity is effectively governed?
I'm sure everyone will have their own ideas, so here are a few starters from me:
Trustees should set the tone and culture of the charity and act as role models for everyone in the organisation, demonstrating its values in all that they do and decisions they make. As the Charity Governance Code says, 'The tone the board sets through its leadership, behaviour, culture and overall performance is critical to the charity's success'
There should be clear and open communication channels between staff and trustees and staff should provide accurate information to the trustees so that they can make decisions in the best interests of the charity
Trustees can get involved in different aspects of the charity, such as sitting on committees and working groups, for example. This is a great way to get an in-depth understanding of different aspects of the organisation and meet staff who work in a range of roles
Trustees can also increase their understanding by attending activities, such as events
Where trustees are also volunteers for the charity, for example helping to provide a service or in a charity shop, they should be clear that this role is different to their trustee role and responsibilities, to avoid any confusion
It's a good idea for trustees and staff to spend some time together, perhaps at an annual staff and board away day, or as part of visits arranged by the Chief Executive, or as part of the trustee's induction into their role
The Charity Governance Code steering group is currently consulting on a refresh of the Charity Governance code. Why not let us know what you think? Should be Code say more about the role of the trustees in ensuring effective governance and how they should work with staff and volunteers to achieve this? Do you want us to make small, immediate changes in 2020, or add this to our route map for a bigger revision in 2023? Please do have your say by filling in the consultation document before 28 February 2020.
Following the launch of the new Wales Safeguarding Procedures in November, WCVA's Safeguarding Officer, Suzanne Mollison, asked some colleagues to share their thoughts on voluntary sector safeguarding.
Continue reading →
The Charity Commission has issued an alert for charities about 'mandate fraud' (impersonation of staff) Continue reading →
The new Wales Safeguarding Procedures were launched in November 2019 Continue reading →
Last week was Charity Fraud Awareness Week. Mair Rigby, Governance and Safeguarding Manager at WCVA, follows up the week's events with some some top tips for preventing fraud. Continue reading →
The proof reading service provides practical support for developing your use of the Welsh language.
If you have leaflets, posters, web pages, policies or even Facebook or Twitter posts, this is a great way to have a go at preparing bilingual material.
How does it work?

1. Have a go at drafting the text bilingually. Give it your best shot, the purpose of the service is to build confidence.
2. Send the text (in Welsh and English) to the Commissioner via email on  hybu@welshlanguagecommissioner.wales  – there's up to 1000 words per year available for each organisation which can be used in one go or in small chunks over the year.
3. We'll send the work to a professional translator to be checked and then it will be returned to you (within 3-4 days) with any comments or suggestions.
4. You can then publish or print the work bilingually. 

What are the benefits?

• Develop the bilingual skills of your workforce
• Develop confidence in using Welsh
• Ensure the work is correct before printing or publishing
• A chance to have a go at using Welsh to benefit your business or charity
• Free of charge

Testimonials

"Over 90% of our staff members are Welsh speaking and we saw the need to increase our visual use of the language. We've been delighted to be able to take advantage of the free proof reading service offered by the Commissioner. It's allowed us to be certain that the materials we're producing in Welsh are correct, and means that we're able to increase our use of the language which can only enhance the experience of our visitors from Wales and further beyond."  
Snowdon Railway

"The Welsh Language Commissioner's free proof reading service is very useful for checking short pieces of text such as document headings and job titles. The turnaround is generally very quick and it has definitely improved our ability to provide a bilingual service."
Wales Co-operative Centre

As a social enterprise, the fact that the proof reading serviced was free was very helpful. Also we were looking for a reliable way of having our documents proof read and ensuring that their translation was correct.  The Commissioner's service was recommended to us and we have been very happy with everything you have done for us. The provision of the proof reading service has improved the confidence of the individual who originally translated the text. We would most certainly recommend the Commissioner's Proof Reading Service to any company"
CETMA

"The service was a great support for us. There are often regional differences for Welsh terms. Using the service installed confidence that the Welsh used was the most suitable within National promotion. I would definitely recommend the service to others in the future."
Wales Golf

"I have been really pleased to have had the support of the Proof Reading Service as I am a very novice Welsh learner and am generally reliant on volunteers translating text for community event promotions. The service has really improved the confidence of the people offering to translate.
I have already recommended this service to a number of colleagues in similar positions and would not hesitate to recommend to more!"
Good Day Out
Trusted Charity have launched a new free online tool to help charities do a basic health check on how their organisation is performing, identifying strengths and areas for development.
Trusted Charity Essentials is a free online health check designed especially for small charities and community and voluntary groups.  
It will help you understand how efficient your work is now and where improvements can be made.
This cost-free tool benchmarks your work in 10 key areas – it will help assess the impact you have on the ground and whether you are making the best use of your resources.
Each question has a brief explanation to support your discussions and asks you to rate how fully your
group or charity is addressing each question.
Where you identify areas for development you will then develop an action plan in order to address the areas for improvement.
Trusted Charity Essentials can be used:
to do a basic 'health check' on how your organisation is performing and achieving your mission.
as a tool to engage everyone in your organisation in discussions about your work.
to engage a range of important stakeholders with your work.
if you want to move on to use the full Trusted Charity quality standard in the future.
You can get started by visiting the Trusted Charity Essentials site where you'll sign up and receive your own unique link to a bespoke version of the tool.
This will take you back to your answers and results at any time and allow you to update them.
How it works
Step 1: sign up
Enter your name and email address and NCVO will email you a unique link to your version of the tool.
You can use this to return to your answers at any time.
Step 2: complete the tool
For each statement, you'll score your organisation for how it's doing now and for how you're planning for it to be doing after your chosen time period (e.g. one year).
You can add notes to explain your answers if you need to, but please take care not to include any personal information in them.
Be honest and realistic – it'll help you plan better.
Step 3: view your results
You can view your results at any time. You'll see scores for each area you've completed and your overall score.
For more information contact the Trusted Charity Team.