Translate:
Good Governance
We are all finding new ways of working at the moment and inevitably our board meetings are going to be different too. Although our meetings will be held remotely, we can still ensure that they are well chaired, and decisions are well made.
Guidance for trustees on what matters may need to be reported as a serious incident during the coronavirus pandemic.
The Wales Safeguarding Procedures standardise safeguarding practice across Wales and between agencies and sectors. The procedures set out for anyone working with children or adults what to do if they suspect an individual is experiencing, or at risk of, abuse, neglect or other kinds of harm. Continue reading →
The Charity Commission has updated its COVID-19 guidance to include information for charities considering whether they need to change their objects to help in the effort to tackle the pandemic.
Guidance to help with running your charity during the Coronavirus (COVID-19) outbreak.
Charities are urged to check the most up to date advice on Coronavirus, COVID-19.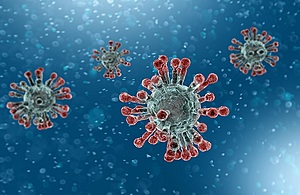 During the current uncertainty surrounding the spread of coronavirus, charities are urged to check the most up to date advice from Public Health England.
We've received many enquiries into our call centre about the reporting process on RSI. Unfortunately, our initial response was not as helpful as we would have liked. Therefore, we would like to clarify that charities should continue to report serious incidents using the current guidelines and their own judgement and we will advise if and when this situation changes.