Translate:
Governance
Good governance is good management. in order to manage an organisation well you need to follow good governance, this does not need to be daunting. CAVO Development Team can offer support to new or established organizations in Ceredigion to make sure that your initiative is a success by:
– Conducting a governance health check
– Provide model policies
– Make the connections with other people or organisations and learn from their experiences
– Put you in touch with other support agencies who may be able to provide additional support.
WCVA is pleased to announce that we are now in a position to provide community centre managers with sample Terms and Conditions that can be used when hiring out community centres. Continue reading →
The Charity Commission has launched a new set of simple, easy to understand guides to help trustees
The Charity Commission, the charity regulator for England and Wales, has launched a new set of simple, easy to understand guides, designed to help trustees run their charities in line with the law.
The new guides cover five key aspects of charity management – a 'core syllabus' covering the basics that the regulator expects all trustees to be aware of.
They explain the basics of:
This 'gateway' level guidance will make it easier and quicker for all trustees to check what is expected and to find more detailed information if needed, which is all the more important as charities respond to the Covid-19 pandemic. The Commission's research and testing with trustees have helped shape their design and content.
The publications come as part of the Commission's programme, outlined in its 2020/21 Business Plan, to deliver updated core guidance and an improved website, so that it is easier for trustees, who are overwhelmingly unpaid volunteers, to access the information they need. This is in line with the Commission's strategic priority of ensuring trustees have the tools and understanding they need to succeed, and helping them maximise the difference they make.
The new tools have been launched to coincide with Trustees' Week, the annual celebration of charity trustees and the contribution they make to society.
Panel set up to support groups on the safe reopening of community venues in Ceredigion Continue reading →
We are all finding new ways of working at the moment and inevitably our board meetings are going to be different too. Although our meetings will be held remotely, we can still ensure that they are well chaired, and decisions are well made.
Guidance for trustees on what matters may need to be reported as a serious incident during the coronavirus pandemic.
The Wales Safeguarding Procedures standardise safeguarding practice across Wales and between agencies and sectors. The procedures set out for anyone working with children or adults what to do if they suspect an individual is experiencing, or at risk of, abuse, neglect or other kinds of harm. Continue reading →
The Charity Commission has updated its COVID-19 guidance to include information for charities considering whether they need to change their objects to help in the effort to tackle the pandemic.
Guidance to help with running your charity during the Coronavirus (COVID-19) outbreak.
Charities are urged to check the most up to date advice on Coronavirus, COVID-19.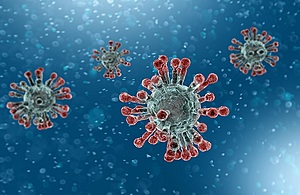 During the current uncertainty surrounding the spread of coronavirus, charities are urged to check the most up to date advice from Public Health England.
We've received many enquiries into our call centre about the reporting process on RSI. Unfortunately, our initial response was not as helpful as we would have liked. Therefore, we would like to clarify that charities should continue to report serious incidents using the current guidelines and their own judgement and we will advise if and when this situation changes.
If you haven't seen it, the Third Sector Data Hub – launched back in 2018 – offers the latest statistics and data around third sector income, funding, activities and workforce, as well as information about volunteering demographics.
It uses our info, as well as that from Welsh Government, NCVO and others, to present to you an attractive, user-friendly experience that allows you to drill down into the data and find out what's important to you.
And now we're pleased to bring to you a pretty significant update.
We're able to present statistical info from the Charity Commission, using data we've never had before, which brings a whole lot more detail about the shape of the third sector in Wales. For instance, you can:
· Find the number of registered charities in Wales
· See the areas in Wales these charities operate in highlighted on a map
· Track the types of charities in each area of Wales by number (e.g. Powys has 118 disability charities operating while Merthyr Tydfil has 38; Cardiff has 151 charities whose purpose is to tackle poverty; Blaenau Gwent has 28)
· See how many registered charities work in both England and Wales
We've also been able to update some of our financial data, so now you can see charities' income per head of population across all the regions of England and Wales, as well as the number of organisations per 1000 population across each region.
The Hub is developed in partnership with Data Cymru, who will be at gofod3 this coming Thursday (21 March) displaying the Hub. Do take a few moments to pop along to their stand and see what it's all about.
We're proud of the Data Hub – we think it's an incredibly useful, versatile tool for funders, decision-makers, the public and, of course, the third sector itself. So why not take a look for yourself?